Good news....
My sister (in Germnay)is PREGNANT. She is in her fourth month and had no clue until yesterday. Might I add she is a mother of three already! Maybe it really gets more easy with each additional child?
I am so very happy for her. Here is why!
When we were young the two of us would play a game. I usually made her! We would pretend to travel in a train with all our belongings. Our two beds represented the carriages. While mine had books and clothes, my sisters bed was stuffed with her favourite dolls and all sorts of paper she pretended where diapers and stuff. We had to switch the train many times. So, in a hurry, I had to take all my stuff and move it to her bed and she had to move her "kids" to my bed, before the train left the station. It was a very fun game, I forget why now...and for some odd reason we never seemed to reach a final point. Our journeys were usually interrupted with a "Dinner´s ready!"
I guess our paths have been outlined in our DNA pretty dominantly. Even when grown-ups asked us what we wanted to be it was very clear-cut.
Monika: I want to travel, meet people and speak many languages that regardless of where I go I will be able to communicate.
Steffi: I want to be a mommy!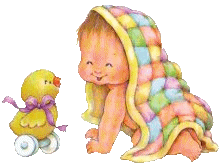 My sister and I had a rather tough childhood and I think it made me stronger and her even more soft. All the love we missed growing up she somewhere found and is able to give to her daughters and husband. In abundance. Whenever I look at her she makes me smile, there is a passion and sparkle in her eyes that embraces you. She looks at me and knows evrything I am scared to say. I am so awfully proud of her...words can´t possibly contain my feelings towards her.
As I am writing this I become aware that I´ll be seeing her in a couple of days. She will pick me up from the train station and she will hug me, maybe even cry a little. I´ll play cool and say something like: "You have heard of contraceptives, right?" and she will smile at me, look me in my eyes and find all my emotions right there. Her embrace will bring me to the destination I was always looking for: home!
What a lucky baby-after all it´s gonna have an aunt like me!
Posted by Minka :: 10:25 pm ::
27 Royal Subjects


Link to this Royal Decree!
-------------------------------------